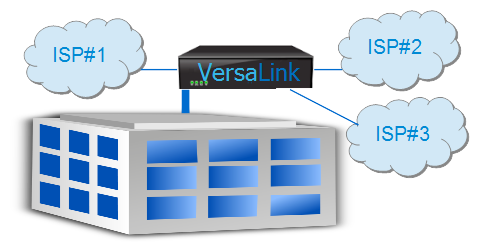 VersaLink ANA™ (Autonomous Network Aggregation) service virtualizes network connectivity, providing faster and more reliable access to the Internet, with proven clarity for VoIP and video-conferencing applications.
VersaLink ANA™  provides a high value solution for small and medium-sized businesses that rely on their connectivity. Combine cable, DSL, fiber and wireless connections together for a fully managed, always-on and always-fast solution, at a fraction of the cost you would expect.
Please contact us to discuss how our customized bandwidth solutions are right for your business.
Multi-Carrier Diversity – combine any type of connection from any ISP for the ultimate reliability
Bandwidth aggregation – The sum total up/down bandwidth of all connections, all the time.
High Availability with diverse media and backbone – copper, fiber and wireless, all at the same time.
Bi-directional QoS (Quality of Service) providing priority transit over internet for real-time sensitive traffic, such as VoIP.
Automatic, seamless fail-over redundancy with public IP retention – never drop a call or lose a session.
WAN Optimization and Acceleration – get the best performance out of your connectivity.
Performance Management and Monitoring – network professionals to spot the problem before it happens.
Supports cable, xDSL, wireless, cellular, T-1 and fiber-based connections – up to 8 at a time.
Versa

Link
 ANA™ is customized to improve YOUR network's performance
ANA™ Aggregated Internet
Combines all available network connections to deliver higher bandwidth with faster speeds.
---
Lower cost per Mbps: ANA™ provides an effective way to utilize the lowest-cost bandwidth solutions available, through multiple accesses.
Fully Scalable: Give your workforce the speed they need today, and easily increase your bandwidth by simply adding another connection to ANA.
ANA™ Failover Reliability
Combines multiple carrier/ISP connections with diverse media to reduce the risk of downtime.
---
Diversification of Access: ANA™ delivers high-availability Internet by leveraging media and carrier-diverse networks for the ultimate in reliability.
Mix & Match Connections: You can combine connections of various types, through copper, coaxial, fiber or even over the air, ensuring unparalleled uptime through media-diversity.
ANA™ VoIP Clarity (QoS)
Bi-directional Quality of Service ensures clear and reliable VoIP, even under heavy network load.
---
Per-Packet Intelligence: ANA™ maximizes the unique parameters of each connection, adjusting for optimal transport on a packet-by-packet basis.
Queue-less Transport: Your VoIP, video-conferencing or other latency-sensitive traffic is prioritized, never buffered, virtually eliminating the risk of voice degradation or drop-out.
Versa

Link
 ANA™

 Summary: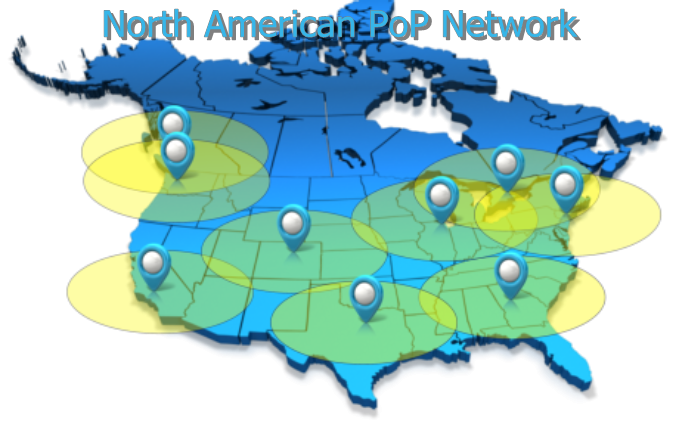 Diverse Connection bonding
Managed VPN with QoS
Multi-ISP Failover Redundancy
Bi-Directional IPQoS (Quality of Service)
Multi-link Managed WAN Optimization
Advanced Firewall and Traffic Routing
24 x 7 x 365 Management, Monitoring & Support