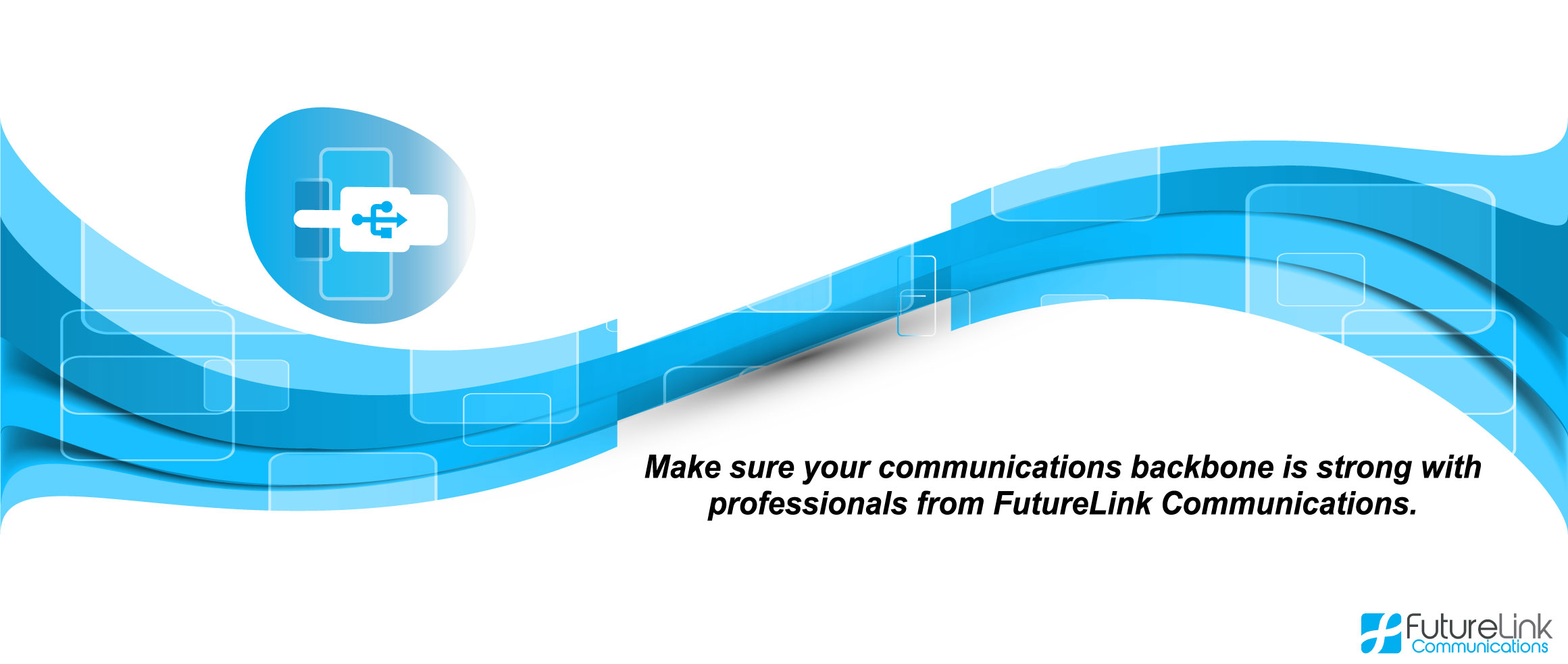 Network Cabling in Mississauga & the Greater Toronto Area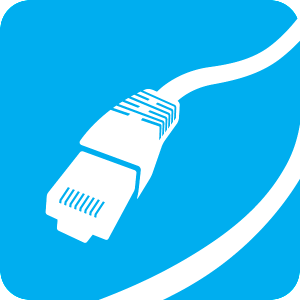 Voice & Data Network Cabling
Fiber Optic | Cat3 | Cat5e | Cat6 | Cat6a
Cable Management & Racking Systems
Cabling Installation and Maintenance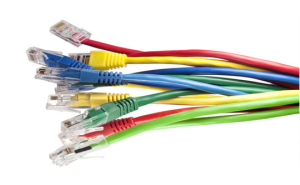 ---
We are network and data cabling contractors with over 20 years experience in the Greater Toronto Area. Your connection to the outside world is only as reliable as the quality of your business's voice and data cabling installation. Our courteous and professional structured cabling contractors have decades of experience delivering precision  cabling installations quickly and efficiently. Whether you're planning a data center structured cabling project, moving equipment, renovating or upgrading, FutureLink provides network cabling contractors to fulfill all of your voice, data center and network cabling requirements.
FutureLink Communications carries decades of experience delivering a high quality structured cabling installation, ensuring that your network infrastructure is reliable, aesthetically appealing, functionally robust and highly flexible for future growth. Cabling Installations can be seamless and economical with FutureLink certified technicians. Your cabling installation is securely placed, clearly labelled and thoroughly tested for performance and integrity.
Please Contact Us for a free, no obligation onsite evaluation to help plan to ensure your network is built on a solid foundation.
FutureLink Communications' Data Network Wiring and Structured Cabling Services
Data Network Cabling
Voice Network Cabling
Wireless Networking
Cable Management Systems
Office Expansion and Relocation
Camera, Paging and Speaker Systems.
Underground cabling
Fiber Optic Connections
Cat3  |  Cat5e  |  Cat6 | Cat6a | Coax
Patch Panels
Server Racks & Cabinets
Telephone system, server and workstation relocation
Structured Cabling Contractors adhere to proven, best practice protocols, providing the business-critical foundation for your communications infrastructure. Structured cabling benefits include a stable, reliable and modular foundation increases efficiency, improves redundancy, and enables your business to remain flexible and adaptable to the constantly changing demands in today's world. Our data cabling contractors are experienced and ready to build a strong communications backbone for your business.
By properly organizing and documenting your network, you are providing a user friendly system that simplifies change management and reduces the amount of time for technical analyses. This reduces your maintenance costs, permits faster troubleshooting and reduces your total cost of ownership (TCO).
Whether you have a full fledged, tier 3 high availability data center, or a basic server closet, your connectivity is only as reliable as its weakest link. Professionally designed and installed by network cabling contractors is paramount to a resilient network.
Data centers are growing exponentially with rapid increases in the amount of data being processed, and the array of resources that requires. At the same time, IT staff resources at data centers are growing at a much much slower rate, making it all the more important to maximize efficiencies and prevent workforce bottlenecks.
On average, cablers spend 47 hours dealing with problems per 1,000 jobs performed (Fluke Networks, 2013)
Bringing our expert network cabling contractors in to design and implement your data center's wiring infrastructure project will avoid delays and curb the budgetary overruns that can result from inadequate planning. Setting up a data center continues to increase in complexity due to ongoing technological advancements.
Call the experts and get it done right the first time, saving you time and money.
Types of Network Cables and Their Uses
Our trained network cabling contractors use a wide array of low voltage cabling depending on the task and future requirements of the business. Learn more about our cabling company and what cables are appropriate for what application below.
Cat X, simply refers to the Category of the cable being used, standardizing their fundamental relative properties.
Cat 5 is an early evolution of networking cable, available as an unshielded twisted pair and providing speeds up to 1000 Mbps, depending on the diameter and class of cable. Although theoretically capable of 1 Gigabit per second, practical usage does not achieve reliable connectivity above 100 Mbps.
Cat 5e is available as shield or unshielded twisted pair and  provides speeds up to of 1,000 Mbps (1 Gbps), depending on the diameter and class of cable. Until recently, Cat 5e was the predominant network cabling seen in most homes and businesses.
Cat 6 is available as shielded or unshielded twisted pair and provides speeds up to 1,000 Megabits per second, or 1 Gigabit per second), depending on the diameter and class of cable. Now that Gigabit routers and network interface cards are commonplace, Cat 6 is rapidly becoming the new standard.
Cat 6e is an enhanced variant of Cat 6, with additional shielding, designed primarily for use in high interference environments.
Cat 6a is replacing Cat5e cabling, as businesses seek to future-proof their networks. Cat 6a operates at frequencies of up to 750 MHz and improved sheathing for less interference. Cat6a is the preferred cable for transmitting 10G networking, suitable to provide the backbone of your core networking infrastructure.