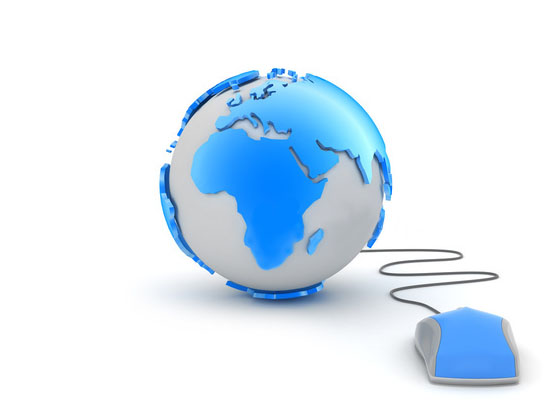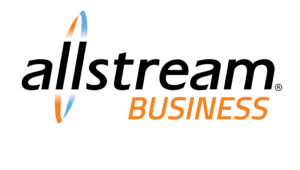 Allstream is the only national carrier focused exclusively on Canadian business, and the third largest communications provider in Canada. With a robust and growing, nationwide fiber optic broadband network spanning over 30,000 kilometers, Allstream has the largest reach of any competitive exchange carrier, with over 3,000 fiber-fed buildings and nearly 98% of Canadian businesses within its service area.
Contact us to speak to an Allstream representative and find out more on how Allstream can reduce your monthly telecommunications costs and improve your business internet services.
Dedicated Bandwidth from 3.0 Mbps to 10.0 Gbps
Allstream Business Internet Guaranteed and 100% Service Level Agreement
Secure, 3G/LTE Wireless automatic backup
Fixed-rate and burstable usage-based pricing plans
Easy-to-use self-service tools, including Network Utilization Reports.
Prices starting at $399 per month*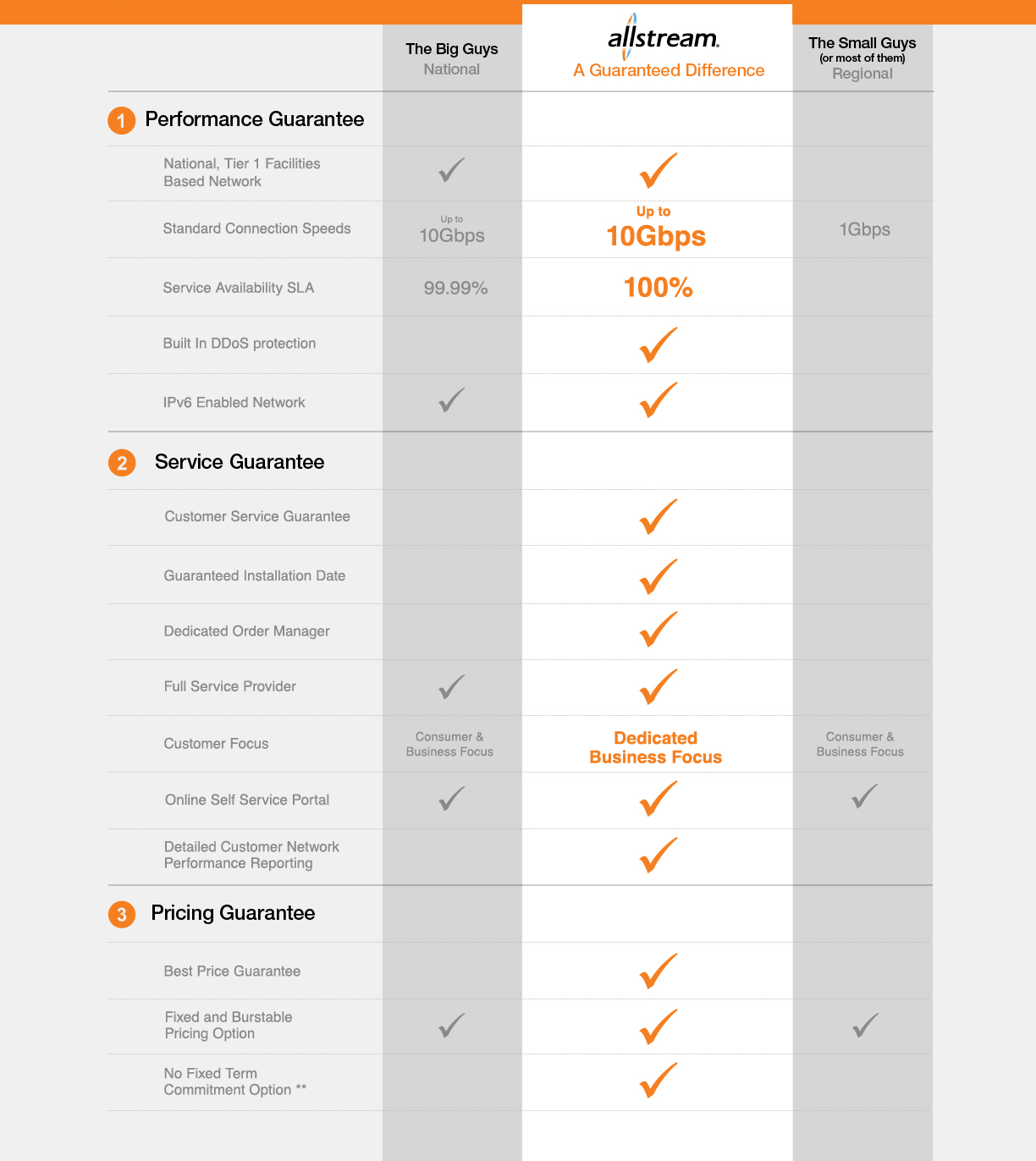 * subject to Allstream Corporate approval, based on 3-year terms on eligible services. Other restrictions apply. Please contact your Allstream Representative for more details
VersaLink ANA™  provides a high value solution for small and medium-sized businesses that rely on their connectivity. Combine cable, DSL, fiber and wireless connections together for a fully managed, always-on and always-fast solution, at a fraction of the cost you would expect.
Please contact us to discuss how our customized bandwidth solutions are right for your business.
Multi-Carrier Diversity – combine any type of connection from any ISP for the ultimate reliability
Bandwidth aggregation – The sum total up/down bandwidth of all connections, all the time.
High Availability with diverse media and backbone – copper, fiber and wireless, all at the same time.
Bi-directional QoS (Quality of Service) providing priority transit over internet for real-time sensitive traffic, such as VoIP.
Automatic, seamless fail-over redundancy with public IP retention – never drop a call or lose a session.
WAN Optimization and Acceleration – get the best performance out of your connectivity.
Performance Management and Monitoring – network professionals to spot the problem before it happens.
Supports cable, xDSL, wireless, cellular, T-1 and fiber-based connections – up to 8 at a time.